Fish Reports
From Royal Star Long-Range Sportfishing
Fish Report for 12-1-2018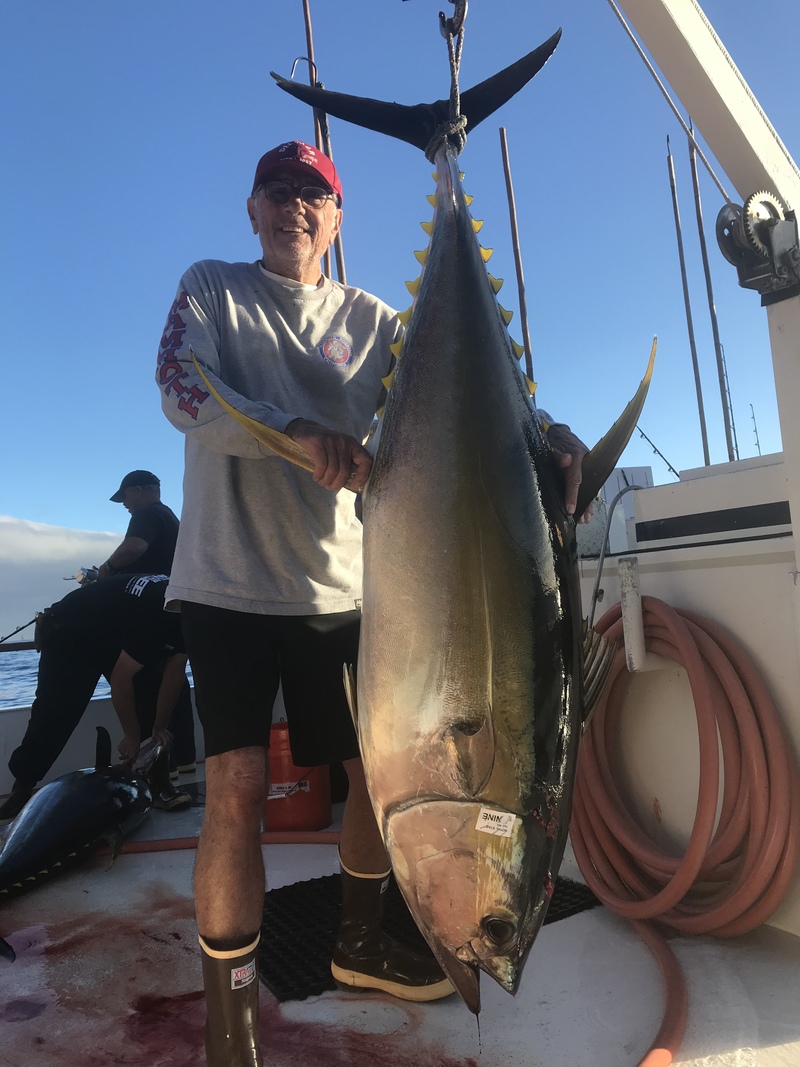 Prospecting
12-1-2018
Tim Ekstrom

Windy but the effect was abated by our geographical good fortune. The success of this day was not measured in the tally of fish. Satisfied to tour in search of jumbos we left plenty behind on the morning table after catching a few. The glory quest turned up zero; one shot at a maybe that seemed the right quarry, but no regrets. The current abundance of yellowfin tuna in the RSW tanks provided plenty of cushion in the event today's prospecting turned into a bust. Bidding farewell to the zone we plowed southeast in a following sea mighty content to be moving in that direction. By the time we reach our next destination - the famed "Rocas Alijos", this spate of inclement weather will be long past.
Switching to wahoo mode we will be singularly focused over the next couple of days unless of course something else comes along to change our minds. As for the island in our wake rest assured the fantastic angling for those ridiculously abundant 60 - 100 pound yellowfin will continue. The sign of that size fish in particular is the best that we have seen all year. The upcoming seven day departing on the 12th is calling to any and all still interested. Give Tracy a call!
Photo today features Royal Star veteran Jim Aljian and his beautiful 147 landed a few days prior.