Fish Reports
From Royal Star Long-Range Sportfishing
Fish Report for 12-4-2018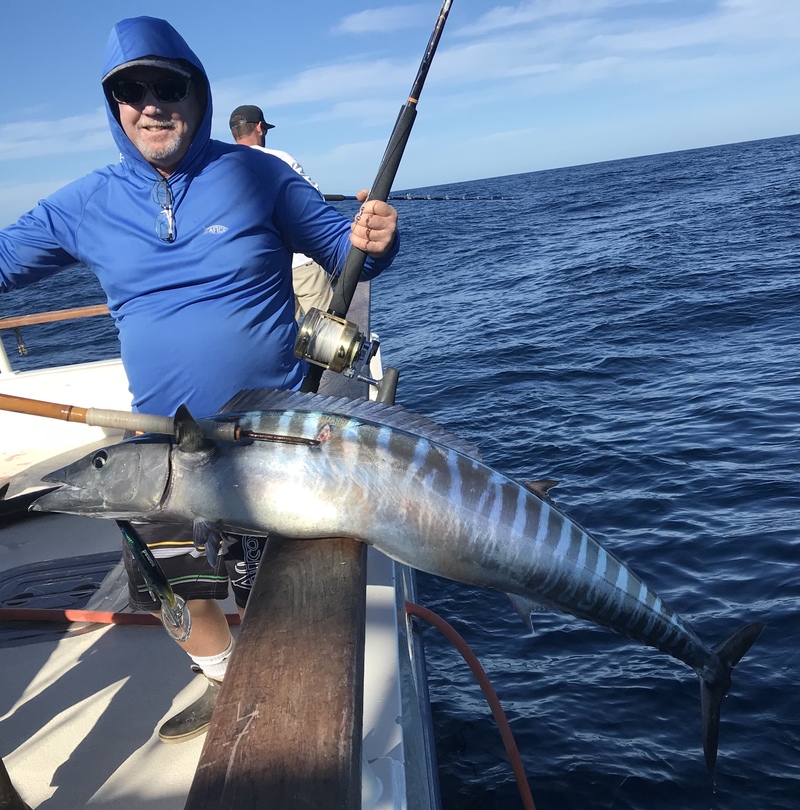 Best laid plans
12-4-2018
Tim Ekstrom

"The best laid plans sometimes go to waste". Such was the case today. Masterfully gaming the weather, schedules, etc to maximize fishing time and opportunities we were lined up beautifully to take advantage of the buffet arranged in our path. But when we arrived the fish were all gone. Conditions changed. And so it was. A day of prospecting was the result that methodically eliminated a lot of area that just last week was on fire. Such is fishing.
Though it is a bitter pill to swallow one can not help but appreciate the perpetual lessons in humility this ocean metes out. She is indifferent, and fair. The good and otherwise is equally distributed regardless of who, where, when, and why. So passes another day that both disappoints and motivates. If it was always easy it would diminish the good times; and the effort required to consistently succeed.
Tomorrow the search will move to a new zone. To the lower banks we travel to satisfy the quest for giant yellowfin. This is it; the last hurrah, perhaps. We've allocated plenty of time to make good on any opportunities should they arise. In fine weather we'll have a much better idea of what we have to work with by days end tomorrow. Photo today features long time Royal Star veteran and friend John Stuemke with one the few bright fishing moments found.