Fish Reports
From Royal Star Long-Range Sportfishing
Fish Report for 5-6-2019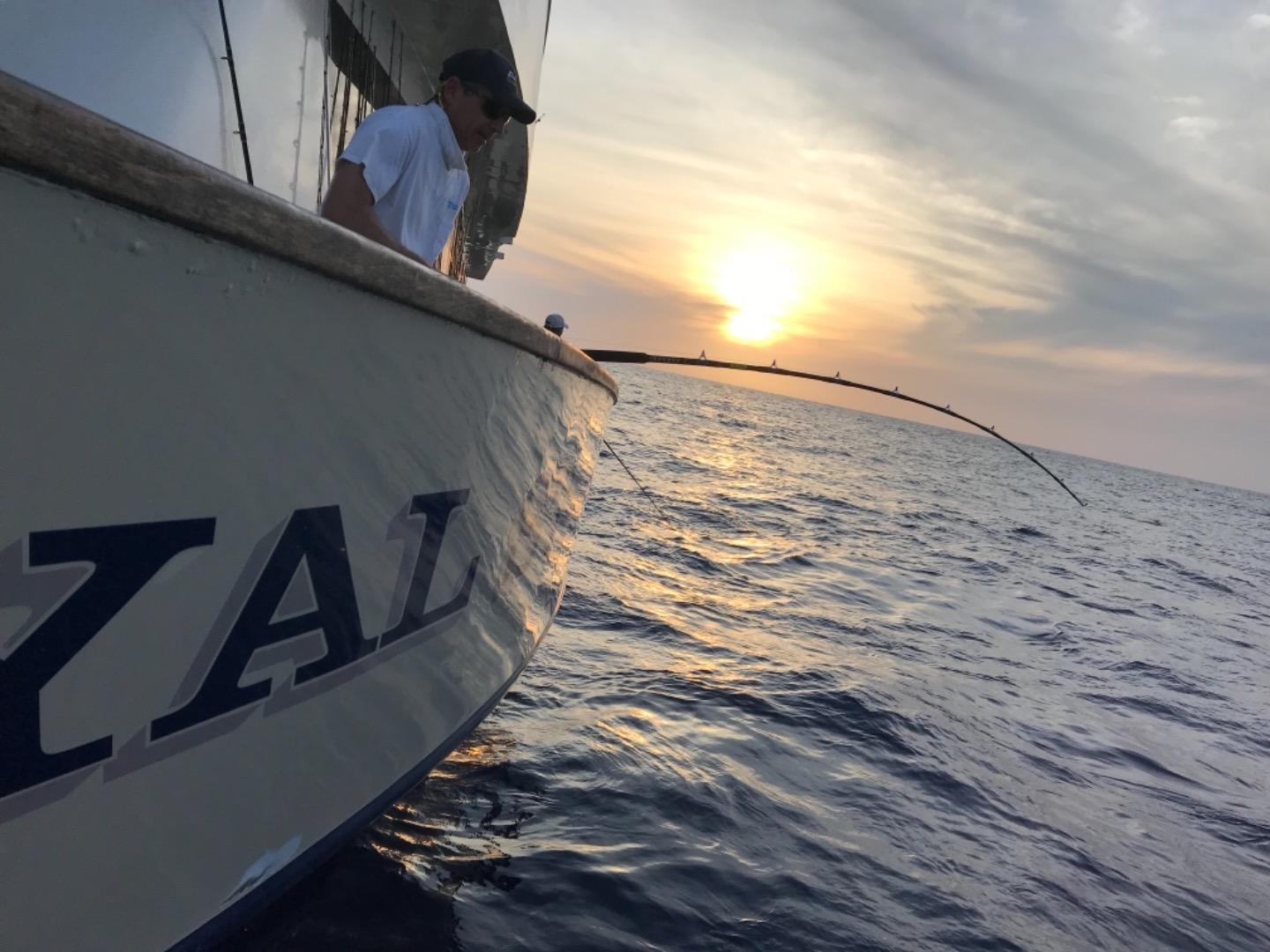 Ending note
5-6-2019
Tim Ekstrom

A nice day of action to set things right ending the voyage on a high note. Sadly we did get our lunch handed to us by a couple of big brutes but that's fishing. We were in the game, big time. Happy with the day and trip overall now comes time to pay the piper.
The old weather girl looks like she's going to dish out some punishment. Heading up in a freshening wind and building seas tomorrow promises to re acquaint us with the seafaring reality of fishing this far offshore. No more than some basic rock and roll we'll take it in stride gaining altitude toward our final destination.
Photo today features yet another veteran Royal Star angler in the moment we all come for. Frank Argus gets the job done in a classic Long Range pose. Priceless.