Fish Reports
From Royal Star Long-Range Sportfishing
Fish Report for 5-7-2019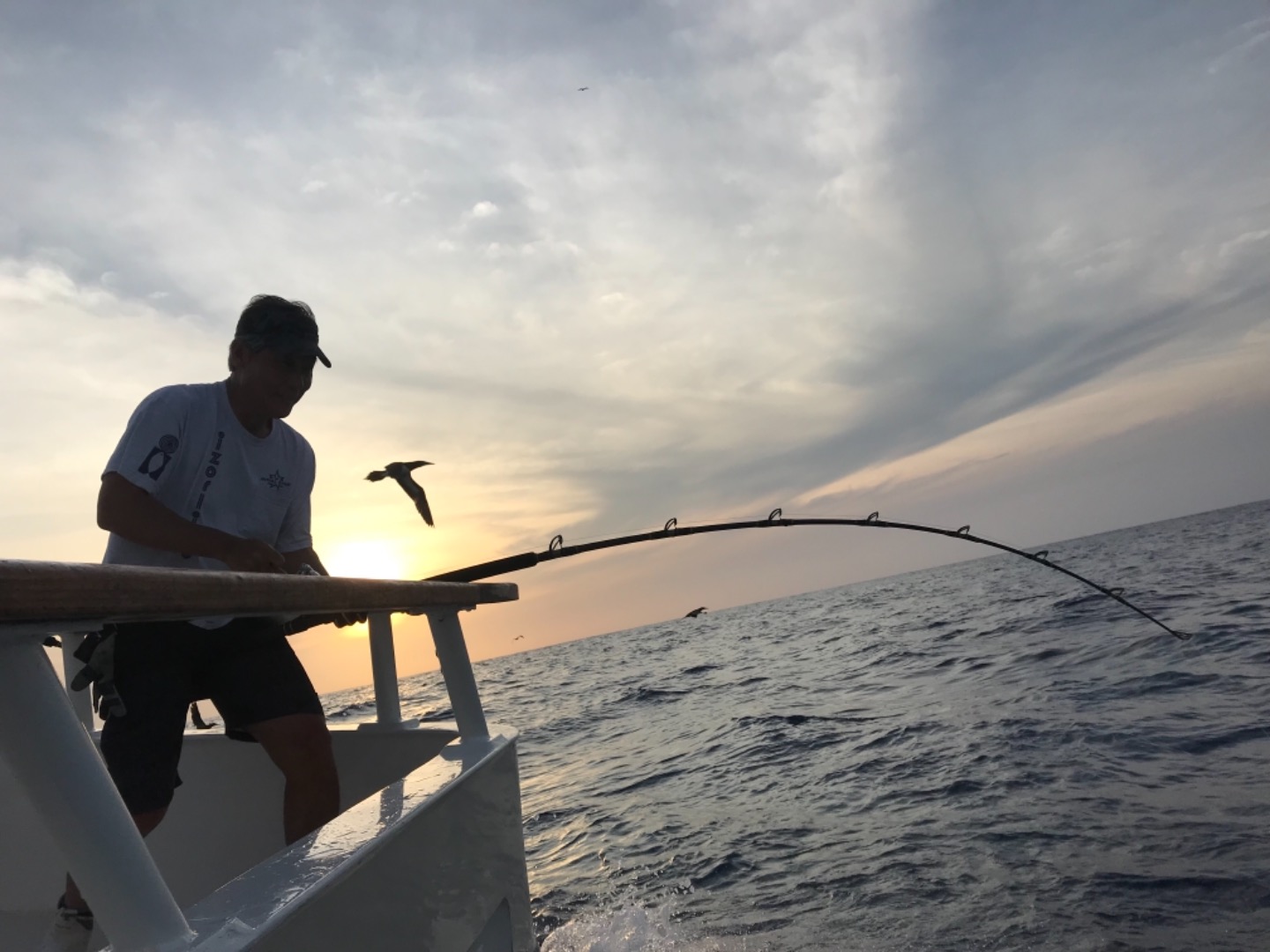 Hunkered in
5-7-2019
Tim Ekstrom

Bumpy as projected we took the seas in stride hunkered down in "Movie mode". Enjoying the new surround sound system courtesy of Captain Sims and Toussaint it was an ideal distraction from the obvious taking place outside. That was no place to be for sure.
On a scale of one to ten conditions were barely a two or three, so we didn't exactly earn any nautical stripes. But it wasn't comfortable standing and or walking around. That's where the hunkering in adds a lot of value to the occasion; no matter how old or young one is.
For the majority of these hearty souls it will all be over soon. Slated to take the "express" ride north they will enjoy a few days respite unburdened by the tempestuous sea.
Photo today features the master himself again. It is fitting for Charter master Chris Yamada to honor the final fishing report of this voyage. Our gratitude to Chris and this group for their incredible support over the years can not be overstated. Thank you!