Fish Reports
From Royal Star Long-Range Sportfishing
Fish Report for 5-8-2019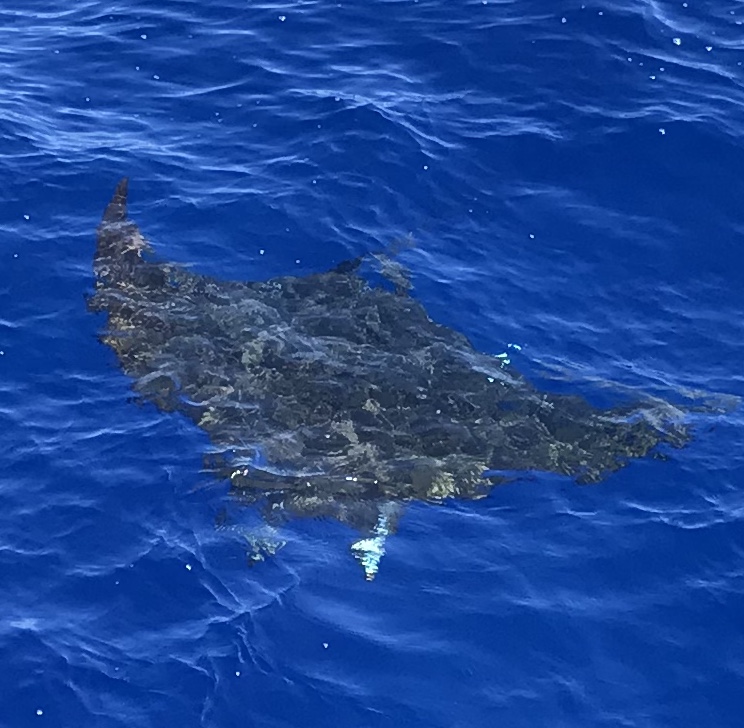 Not nice
5-8-2019
Tim Ekstrom

Not a nice day of northwest travel slamming and slogging our way through wind and seas consistent with the 22-25 knots of wind forecast. A necessary evil in the world of fishing we took the pounding in stride jovially accepting our fate while maintaining a hyper vigilant posture.
It's all fine in such conditions until something goes wrong. Thankfully our class of boats are built for this; proven again by our beloved's performance today. That said we're good with avoiding the beatings whenever possible; no more stripes to earn here.
On the admin side we are likely delayed in our arrival Saturday by at least two or three hours. For those very savvy anglers who made the right choice of flying home keep an eye on the site tomorrow for an update. And call Capt Sims in the office after 15:00 on Friday afternoon for a accurate estimate.
For those anglers still on the bench when it comes to local bluefin it's time to jump on one of our up coming 1 1/2 or three day voyages. Bargain priced with plenty of availability these ALL INCLUSIVE runs are perfectly poised to take full advantage of the bluefin offshore local and beyond. It is time!!
Photo today features a friendly critter that was hanging around the boat one day during the trip. Enjoy.