Fish Reports
From Royal Star Long-Range Sportfishing
Fish Report for 6-9-2019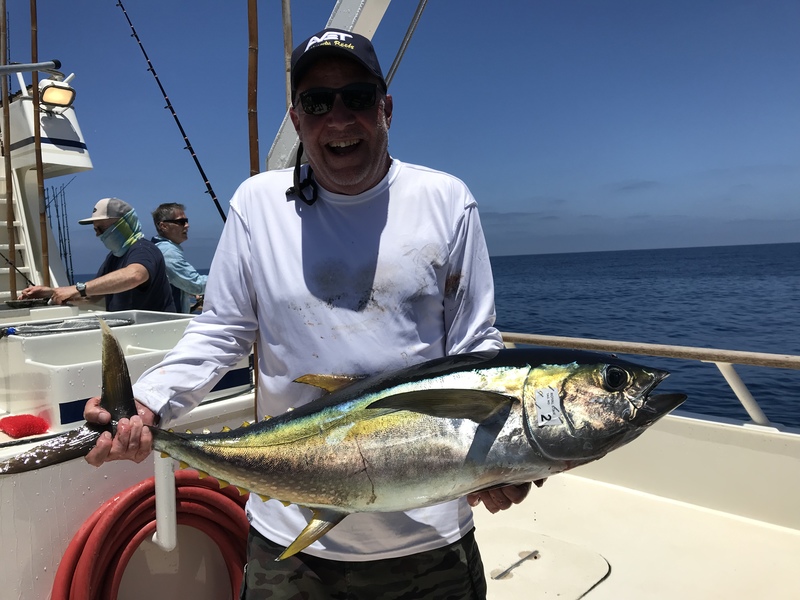 Moving in
6-9-2019
Tim Ekstrom

Yet again the setting improves with a significant number of yellowfin in the mix today from 10 - 30 pounds. Those in combination with the notoriously finicky bluefin were the perfect recipe for a great day of fishing and catching. When the bluefin drove us nuts we switched into yellowfin mode taking full advantage of the eager little devils that came aboard as we prefer.
Both rounding out our catch in the variety and quantity category one and all were well satisfied by day's end. We packed an incredible amount of fishing time into this three day adventure that boasted almost no travel time. Between the ultra extended days at this time of the year and short run we just about pulled off three days of fishing. And made a great catch of blue and yellowfin tuna in the process. We'll take it.
In closing I have to again mention that I have not seen a better offshore season developing in recent memory. The short trips coming up next month and beyond promise incredible developments. They (the fish) are staging right now anglers - big time. If you are on the fence about any one of the upcoming voyages fear not. Pull the trigger. I have never seen better potential.
Final trip image features Royal Star veteran and friend Brian Williams with one of the better grade yellowfin found in the mix today.