Fish Reports
From Royal Star Long-Range Sportfishing
Fish Report for 8-4-2019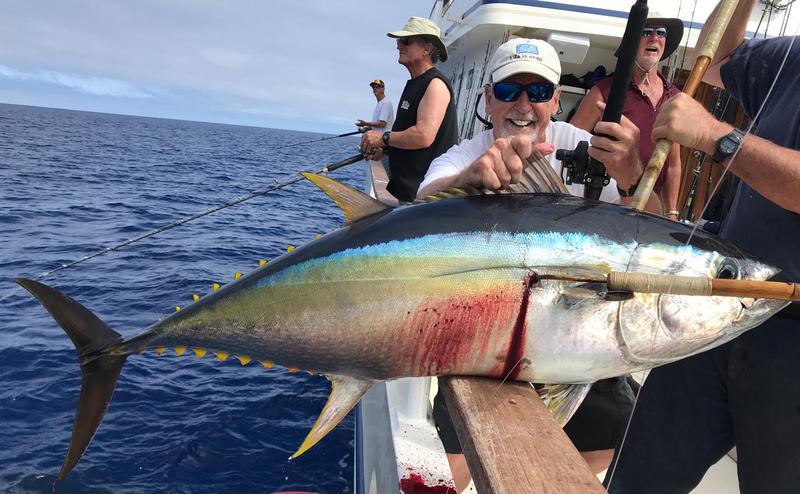 Looks good
8-4-2019
Tim Ekstrom

Very encouraging sign reminiscent of prior years when some real action went down out here. The grade of fish is beautiful, 50 - 90 pounds with a few bigger, and they are abundant. It is time.
We arrived and settled in by late afternoon closing the day on a fine note. A lot of surface show and some pretty fair fishing resulted in a respectable accumulation of both yellowfin and yellowtail. As such we are plenty satisfied to hunker in and see what tomorrow brings.
Photo today features Royal Star veteran Wes Price with a good example of the afternoon size average. Yes sir!