Fish Reports
From Royal Star Long-Range Sportfishing
Fish Report for 8-6-2019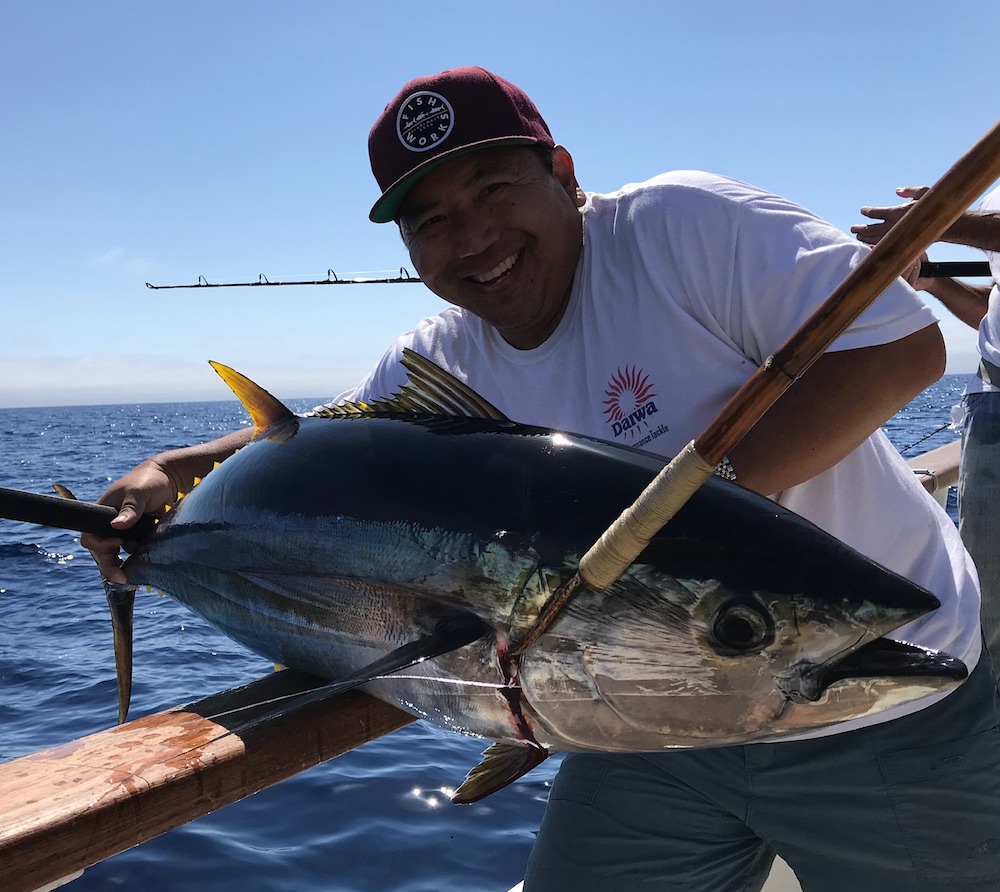 Gratitude
8-6-2019
Tim Ekstrom

Vintage Guadalupe today featuring sights, sounds, and fishing consistent with every reason we cherish this ultimate destination. It gives one pause when considering how unbelievably fortunate we all are to enjoy this privilege. Thank you to the Government of Mexico and the agencies of SEMARNAT, and CONAP for working through the many proposals that resulted in the issuance of authorization to visit the island reserve. For the myriad of reasons that I have detailed in past narratives, not the least of which is safety, we are unspeakably grateful for the opportunity to spend time here. What a blessing.
That said we are in fantastic shape enjoying steady "scratch" type fishing today. Not quite the pace of yesterday's action they still added up to a fine score by day's end. Consistent with the standard theme one had to invest ample time at the rail in order to win a shot. By day's end everyone landed in the winners category. One by one, with some near superhuman effort in some cases, triumphs were achieved. We'll take them. It's a little different program out here working around the locals. Most successes are attributable to brute strength and will. The first two minutes determines the outcome of just about every battle. Exciting is an understatement when describing the pitch of these contests. Yes sir. There's nothing quite like it.
Photo today features Izorline representative and long time Royal Star friend and veteran Tom Kurata all smiles with one of his several hard earned "stock" grade Guadalupe yellowfin.