Fish Reports
From Royal Star Long-Range Sportfishing
Fish Report for 8-7-2019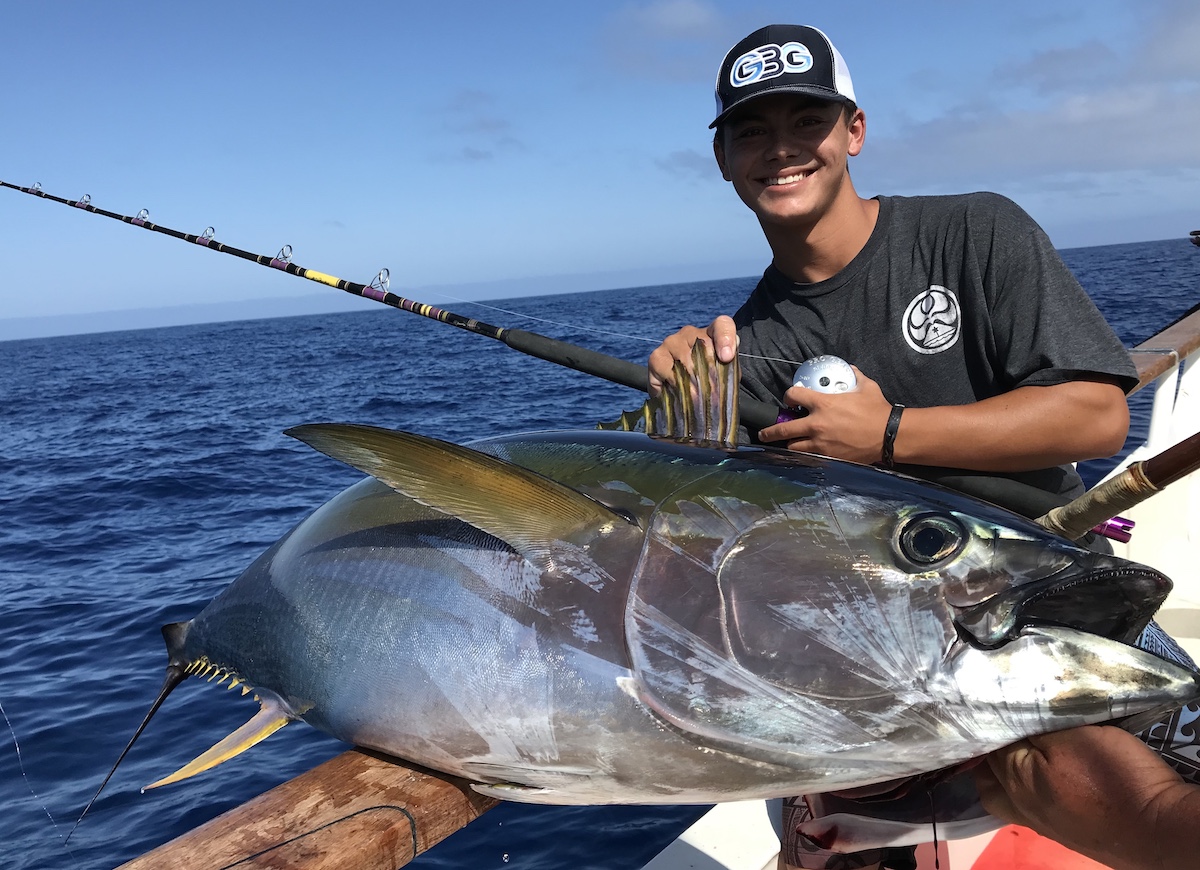 Times Aplenty
8-7-2019
Tim Ekstrom

Outstanding fishing this morning tapering off into an afternoon scratch that held up until the early evening. Absolutely perfect conditions in the perfect setting made for a memorable day of classic Isla Guadalupe action. There is no place like it; no place better when it's on.
Overall I'm very encouraged by the general sign. Without a doubt I venture that there is plenty of fish around to produce an incredible season. Now the question is will all the variables hold up. As wonderful as this area can be paradise is fickle. It doesn't take much to upset the balance. For now though we head into our final day looking for a little bit of morning action on the tuna before switching into pure yellowtail mode. While we are far from limits we are very near that floating "enough" threshold. No need to let greed cloud good judgement in times aplenty.
Photo today features Matt Kurata and a beautiful afternoon 112 pounder landed on the sardine tackle.