Fish Reports
From Royal Star Long-Range Sportfishing
Fish Report for 9-2-2019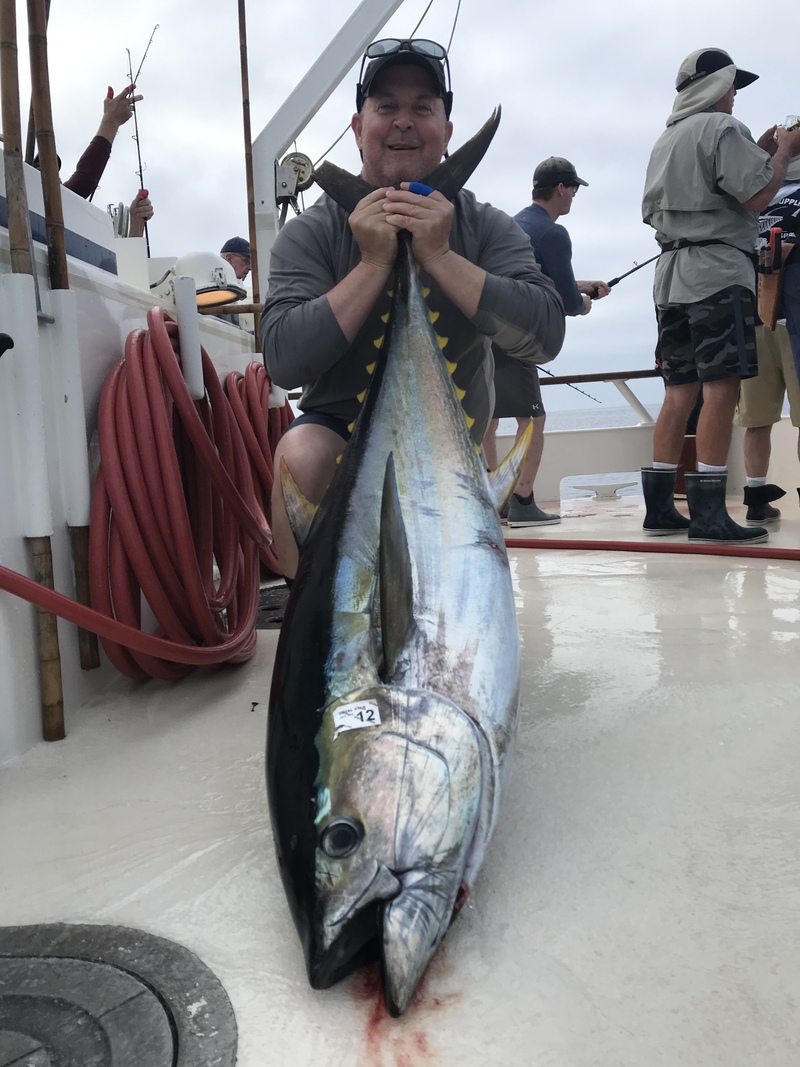 Big time
9-2-2019
Tim Ekstrom

Welcome to Isla Guadalupe! This morning was a crash course as the size average kicked up a few notches elevating the stakes. Every fish landed was a significant reward. Hard earned the 80 - 115 pound class yellowfin were highly motivated giving every battle 100 percent 'til the very end. High intensity, high energy, and thrillingly challenging. For at least a couple of hours everyone on board experienced the raw essence of long range fishing. Time passes in a blur on such occasions. Only in reflection does one really absorb the full impact, and value, of the day's reward's.
Even in the face of defeat - yes, there were more than a few visits to the "heartbreak hotel", the experience of being in it, having a shot, is of high value. Admittedly it may not feel that way as it goes down. But I confidently offer the opinion that being here alone, living the moment, is better than hearing, or reading about it from afar.
Among the many beautiful features of these voyages is time. Today was day one, our first full day on scene. Tomorrow dawns anew; a clean slate rife with opportunity. Chasing the dream, the glory, is what we are all about. In that respect I can report that the sign of fish here is nothing short of tremendous. All mixed up in size and abundant in numerous zones one can not help but feel optimistic about the potential. It is all about conditions and chance though. Foremost in mind on the ocean is always the obvious. It can change in a moment for better or worse. That said we'll keep our optimism in check and see what tomorrow brings.
Photo today features a winning, long time Royal Star veteran and friend Mike Shannon with his 100 pound class yellowfin landed amidst the morning melee.