Fish Reports
From Royal Star Long-Range Sportfishing
Fish Report for 9-3-2019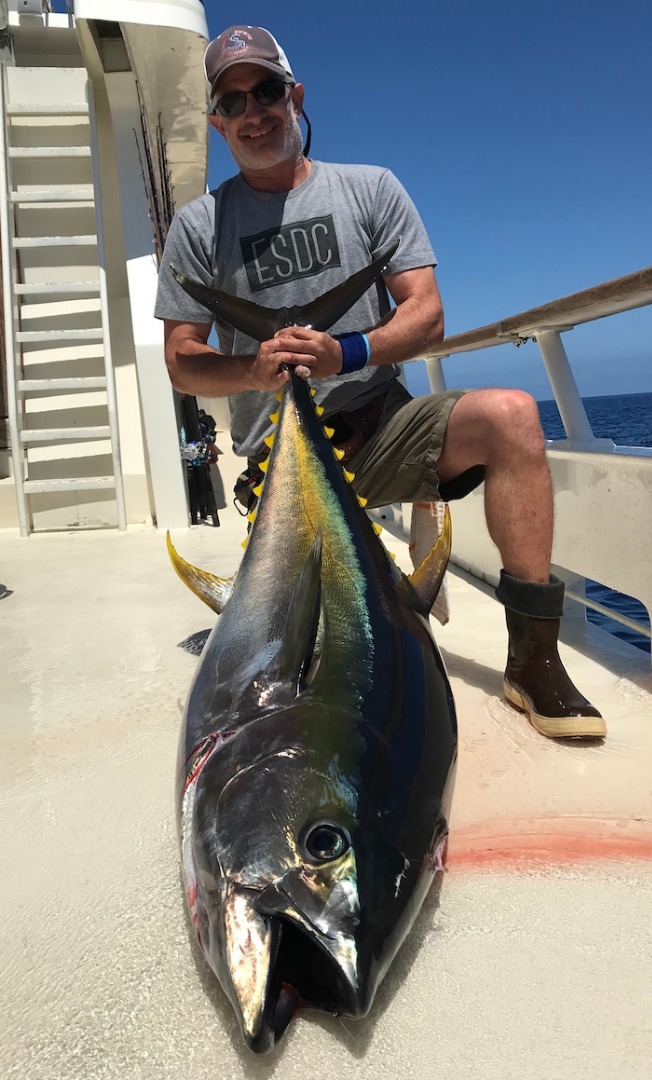 Opportunity
9-3-2019
Tim Ekstrom

No doubt the most beautiful weather one can imagine augmented a setting already spectacular in scope. Abundant life of all kinds was up and showing revealing the mosaic entirely unique to this one of a kind destination. On its best day there is nothing like it. On its worst day there is nothing like it. Regardless of what is or isn't on the end of our lines it's impossible to lack appreciation, and gratitude, for the island itself.
Today was a mix and match affair where anglers earned every fish they hooked through pure time and effort at the rail. The age old combo, that wasn't difficult to accomplish in such beautiful conditions, proved true again. Unsurprising to this group of seasoned Isla Guadalupe anglers all were more than game to put in the time and relish those hours and minutes among friends old and new. Aside from a couple of fairly prolonged bites fleeting opportunities have been the theme. Long periods of zero action interrupted by quick flurries require one to be at the rail, line in the water, to take advantage when opportunity knocks.
Between these highly motivated anglers and enough of those fleeting opportunities to make it happen we pieced together a fine score on yellowfin tuna and a few yellowtail. And with the overall size average out here it doesn't take many to reach the success threshold.
That threshold was clearly bested today by first time Royal Star angler, but no stranger to fishing, Josh Alpert. Recognizing the opportunity Josh geared up and made it happen. His stunning, 119 pound yellowfin is the largest of the voyage thus far. Job well done!