Fish Reports
From Royal Star Long-Range Sportfishing
Fish Report for 9-4-2019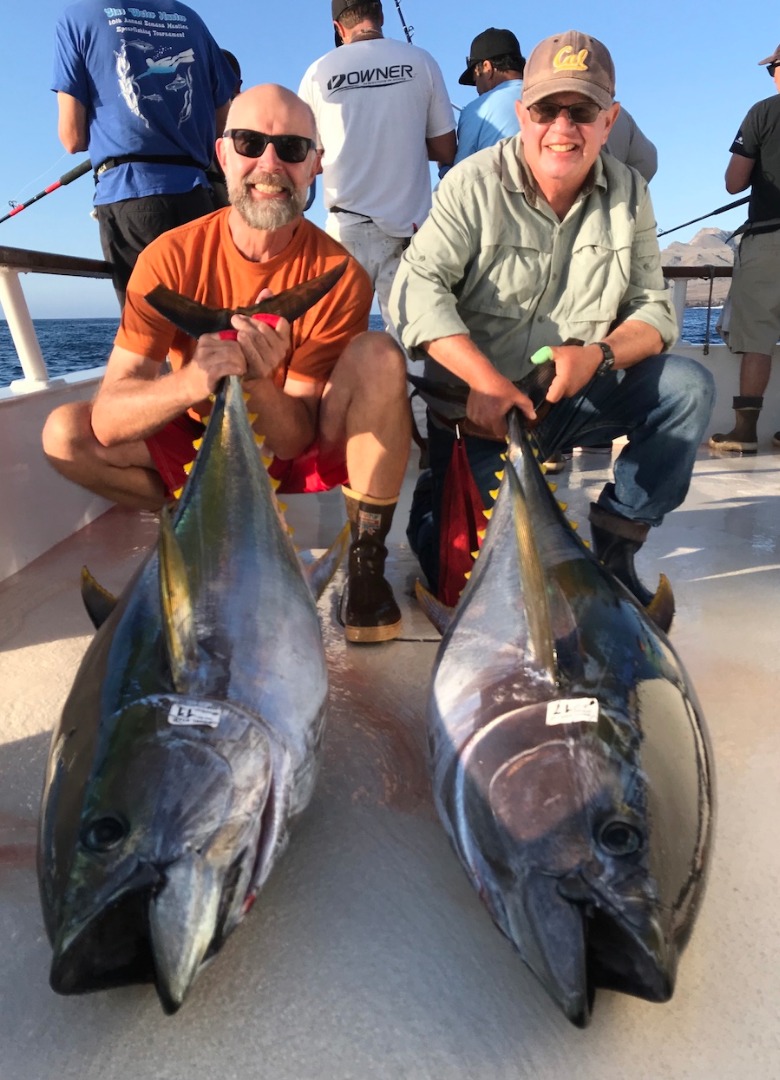 Perfect
9-4-2019
Tim Ekstrom

It continues. Superb conditions and plenty of opportunities combined to make a good time of it. Though the vast majority of the tuna we are seeing blow right by without so much as a feint in our direction enough stragglers accumulate around us to maintain a nice steady pace. Again little flurries punctuated by periods of straight fishing was the theme. An excellent surface showing today, far better than the prior two, kept everyone highly energized and focused. There's just something about tuna flying out of the water all around the boat that makes one angle with a lot more drive and focus. I'm sure that most readers today can relate. 
Heading into our final day in this current fish haven we'll give these tuna another go before mixing it up spot fishing for a few trophy yellows late. As of now it appears that this beautiful calm will continue into tomorrow boding well for a final day offshore session Friday. First things first though. Too often the "best laid plans" have a way of unraveling out here in august fashion. In the moment it pays to narrow one's focus. 
Photo today features a nice pair of 108's landed first thing this morning. Royal Star veterans Doug Zercoe (left) and Robert Alpert had perfect timing and perfect equipment rigged for the challenge. The result of this combo in living color speaks for itself. Perfect!