Fish Reports
From Royal Star Long-Range Sportfishing
Fish Report for 9-5-2019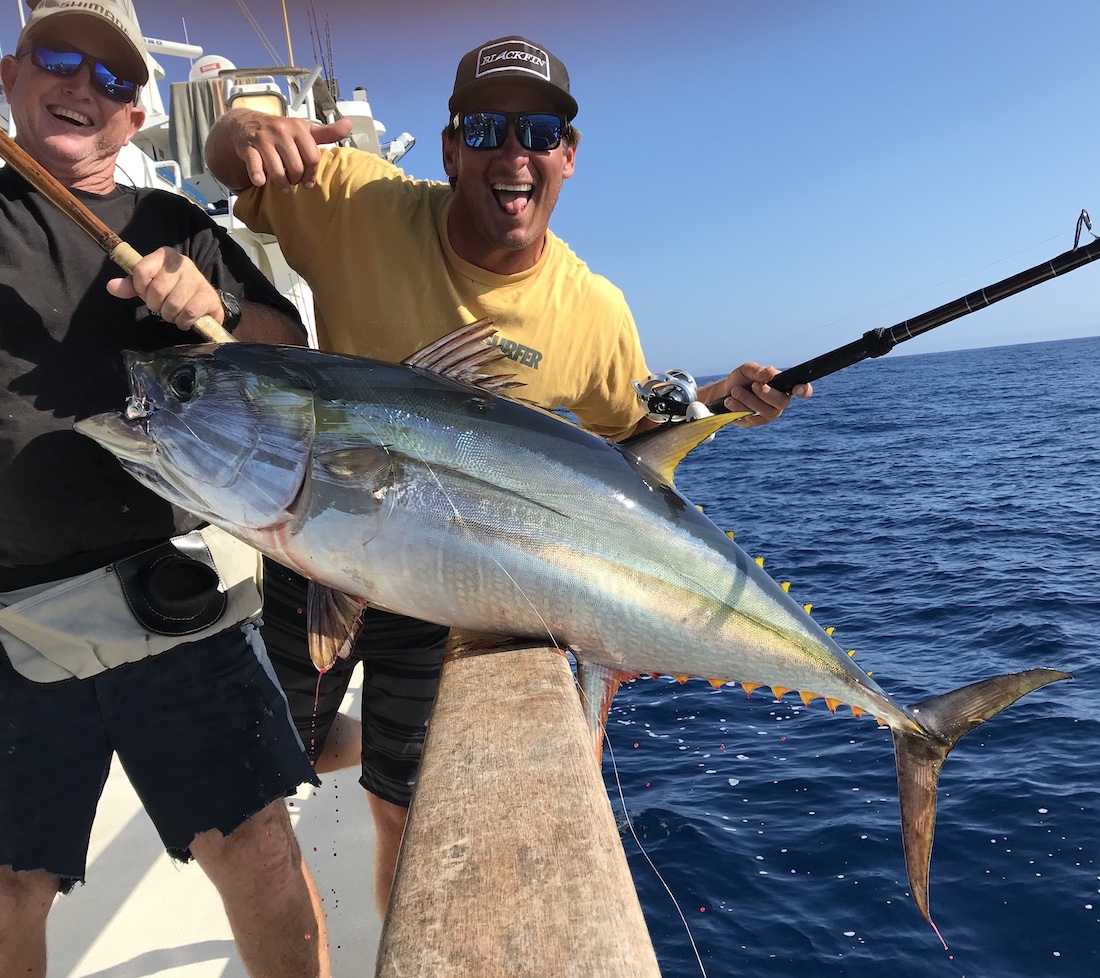 Northeast
9-5-2019
Tim Ekstrom

We mixed it up today following a final successful morning of slow picking at beautiful quality yellowfin. Having achieved the full spectrum of what this amazing island currently offers in the way of tuna fishing the time to infuse a little variety and adventure had arrived. Whether we accomplished the adventure portion of the objective of course is entirely subjective. In the end, at the very least, escaping the perpetually hounding local thugs was certainly cathartic. As cool as they are to witness their antics have a way of eliciting stress; magnificent but exhausting.
The yellowtail pursuit proved successful though the big push ended before it really got going. A dozen beauties came aboard in short order while their more fickle cohorts put on one heck of a surface show. In the flat calm and a stunningly beautiful setting only a few more of those dandies on deck would have made it better. In light of our overall fishing success however we were/are in no position to nitpick or complain. We received the gift with gratitude, then moved on.
East north east was the course we traveled at days end steaming for the coast. A final morning targeting yellowtail and variety is the objective. In calm seas we bid the island farewell appreciative for the opportunities and good times.
Photo today features exceptional fisherman and Royal Star veteran Aaron Kitakis with one of his hard earned Guadalupe yellowfin.