Fish Reports
From Royal Star Long-Range Sportfishing
Fish Report for 9-6-2019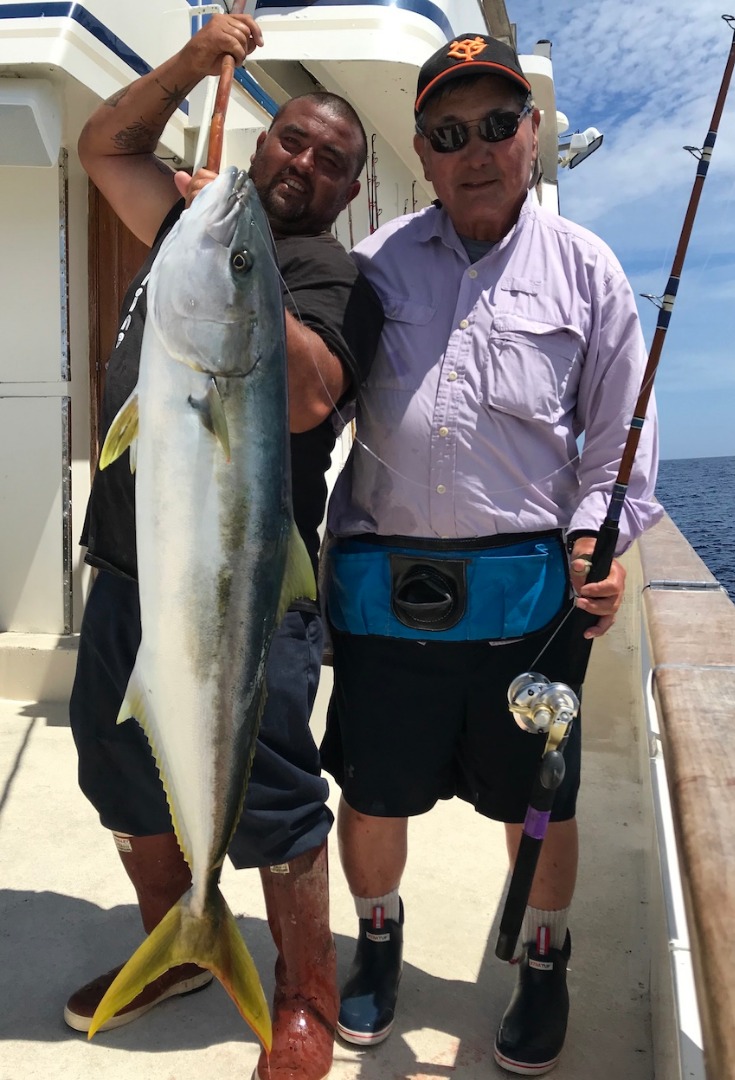 Foundation
9-6-2019
Tim Ekstrom

A great way to close out the trip shifting gears from high intensity, demo derby style tuna fishing to easy going, low pressure yellowtail action along the coast. Though no barn burner it was plenty good enough to engage everyone's full attention at the rail as they angled hard for a shot at one of the wily, 18 - 25 pound yellows putting on a highly motivating surface show. In continuing primo weather a good time was had by all. Blessed with perfect weather the entire voyage we called it on a high note at noon headed for the barn with just shy of one around. After a quick visit to the splendid sister port of San Diego to the south we literally sailed into the sunset brimming with appreciation and gratitude for the good fortune enjoyed during this annual seven day run.
Foremost in the success of this voyage is the group of anglers anchored by 24 consecutive year veterans Nate Beneze and family. Sharing soon to be two and a half decades of Labor Day voyages with us on Royal Star I fondly recall an abundance of experiences with the whole Beneze clan. From Nate's dad George back in the day to his son Alan and daughters Erica and Stephanie three Beneze generations have been the bedrock, positive foundation of this voyage since I was a young man running the show. I want to extend my most sincere gratitude to Nate and family for so many years of good times; and so much more to come!
Final voyage photo features Royal Star veteran Jay Uchiumi and Captain Blake Wasano with a fine example of today's yellows.