Fish Reports
From Royal Star Long-Range Sportfishing
Fish Report for 9-30-2019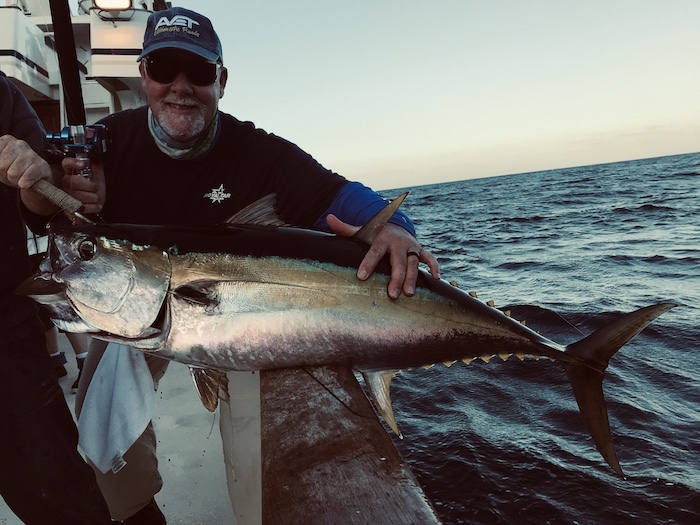 Inevitable
9-30-2019
Tim Ekstrom

A very slow beginning featuring steady fish watching and hand wringing on the bridge as the vast, vast majority of the tuna decided to take the morning off. Then morning became afternoon disconcertingly quick with still little to show for our efforts. The old saying "timing is everything" was ringing in our ears as we swallowed the inevitable. Almost a week straight of clobbering them out here was certain to come to an end.
Mercifully, in terrible fishing conditions, we managed to grind out an evening hit that salvaged the day. Though again it was a modest score, relative to the four we caught during the prior eight hours it was a bonanza for which we were grateful. We were also grateful for the wealth of fishing time remaining. Three full days in this behemoth fish haven with jugged tanks of sardines and tuna all around suggest chances of success better than average. We will see. Long living the lessons of Poseidon we take nothing for granted. Time to grind.
Photo today features Royal Star angler Loyd Coats with an evening prize.