Fish Reports
From Royal Star Long-Range Sportfishing
Fish Report for 11-20-2019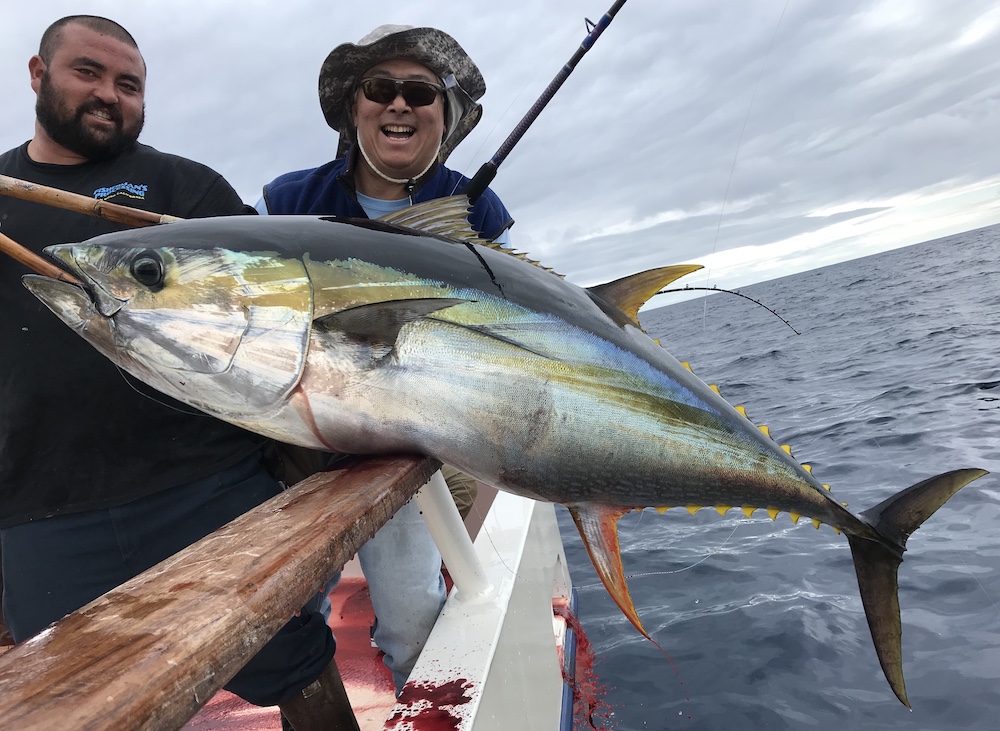 Sway and roll
11-20-2019
Tim Ekstrom

Taking the inclement weather in stride we rolled down with it enjoying an easy day of travel in a gentle sway and roll. Preparing now for wahoo and other tropical exotics a good portion of the morning was busily occupied with rigging and planning. There was even an arts and crafts session in the galley as variety bombs were festooned skirts and seasonal tinsel to entice even the most reluctant speedsters. We'll soon see it they are in the holiday spirit.
A rapidly improving weather forecast is key to the mission we are on tomorrow and perhaps Friday. Out in the deep blue, unprotected we'll do our best to scrape, scratch, and claw our way to a respectable score on wahoo. Focused now on pure variety, courtesy of a magnificent catch of beautiful quality yellowfin residing in the RSW tanks, we've got the time and conditions to make it happen.
Long time Royal Star veteran and superb angler Jonathon Mitsumori grabbed photo honors today with his dandy, 115 pound class yellowfin landed in the late afternoon a couple of days prior.