Fish Reports
From Royal Star Long-Range Sportfishing
Fish Report for 11-22-2019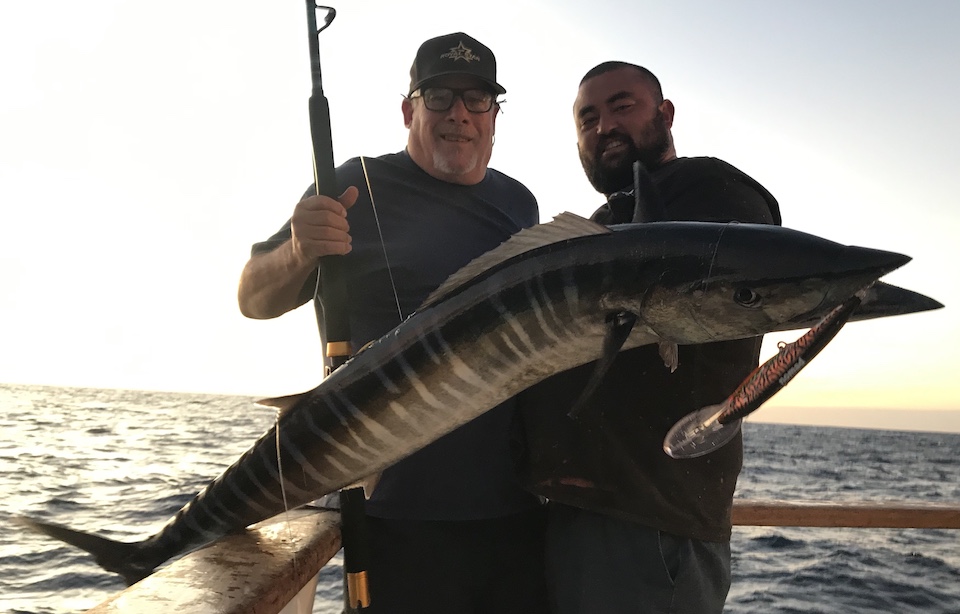 Slim Pickin's
11-22-2019
Tim Ekstrom

Slow fishing inside with little sign of apex gamesters to be found. Less local alternatives we made a day of it scouring the obscure zones then focusing on variety. Having some good laughs and light moments in the process everyone took the reduced pace in stride assured by the beautiful insurance policy residing in the RSW tanks below. Good weather went a long way toward the light atmosphere too. As is always the case a calm day on the high seas is reason to celebrate alone.
Taking the obvious into account we scrapped our original plan to focus a couple of days on the inside opting for a scenery change to the north. A few days targeting beach variety will be a fine alternative. Plenty of time remains to ferret out some trophy grade yellowtail. And we have the prior voyage's success to draw upon. For certain that little honey hole will explored.
Photo today features the ultimate southland fishing and Royal Star veteran Tom Walker who picked off the final (of few) wahoo of the day as we headed up the line.