Fish Reports
From Royal Star Long-Range Sportfishing
Fish Report for 3-14-2020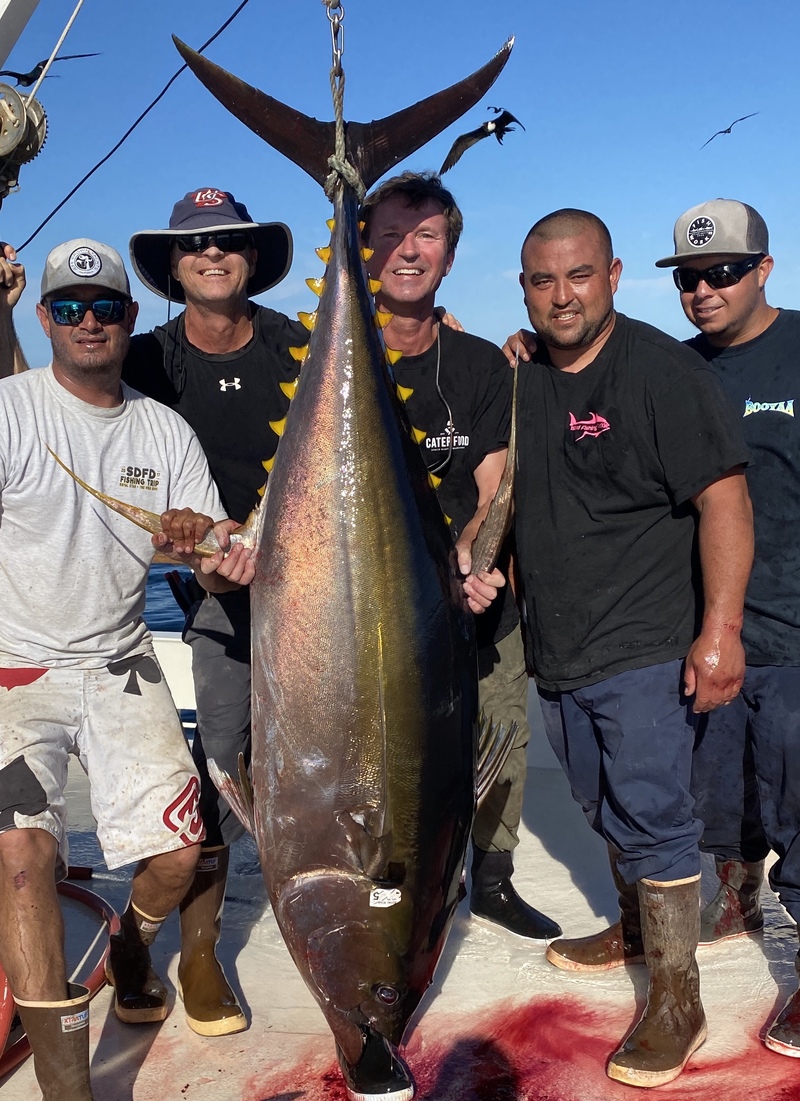 Covid-19 update
3-14-2020
Tim Ekstrom

Taking current events into account we are very grateful that our annual scheduled maintenance period is now upon us. We will be out of circulation in the boatyard then dockside until April 17th, 2020. A wealth of cosmetic improvements are on the docket though the current uncertainty is eliciting some deeper thought into what projects we will take on. I will update the daily narrative at least a few times weekly with images of the boat and boys in maintenance mode.
While we will be shut down during what appears will be the worst of the current, COVID-19 potential outbreak there are some steps looking forward that we will be taking to prevent the introduction of this virus to our clients and crew.
First and foremost we are encouraging all Royal Star anglers on upcoming voyages to purchase trip cancellation insurance. From this point forward we must ask anglers that are showing any sign of illness before a voyage to stay behind. It is not worth the potential consequences. New protocols for disinfecting Royal Star between voyages will be employed. Additional disinfecting wipes will be supplied in each stateroom and heads on all voyages.
That said we see no reason to adjust the future Royal Star schedule and have full confidence in our ability to offer a safe platform for our anglers to enjoy their fishing vacations. We do not believe any reactions or decisions incited by media driven hysteria and panic are necessary or justified. We are taking the current crisis seriously, and understand that difficult decisions based on new, unpredictable information may be warranted. We will continue to monitor events and maintain a flow of information to Royal Star clients at royalstarsportfishing.com.
As always please feel free to call Tracy, Brian, or I with any questions. It is always our pleasure to speak with you.
Enjoy today's image of Martin and the boys with one of his two, two hundred pounders landed on the final fishing day of our 10 day, February fly down/fly back voyage.