Fish Reports
From Royal Star Long-Range Sportfishing
Fish Report for 6-19-2020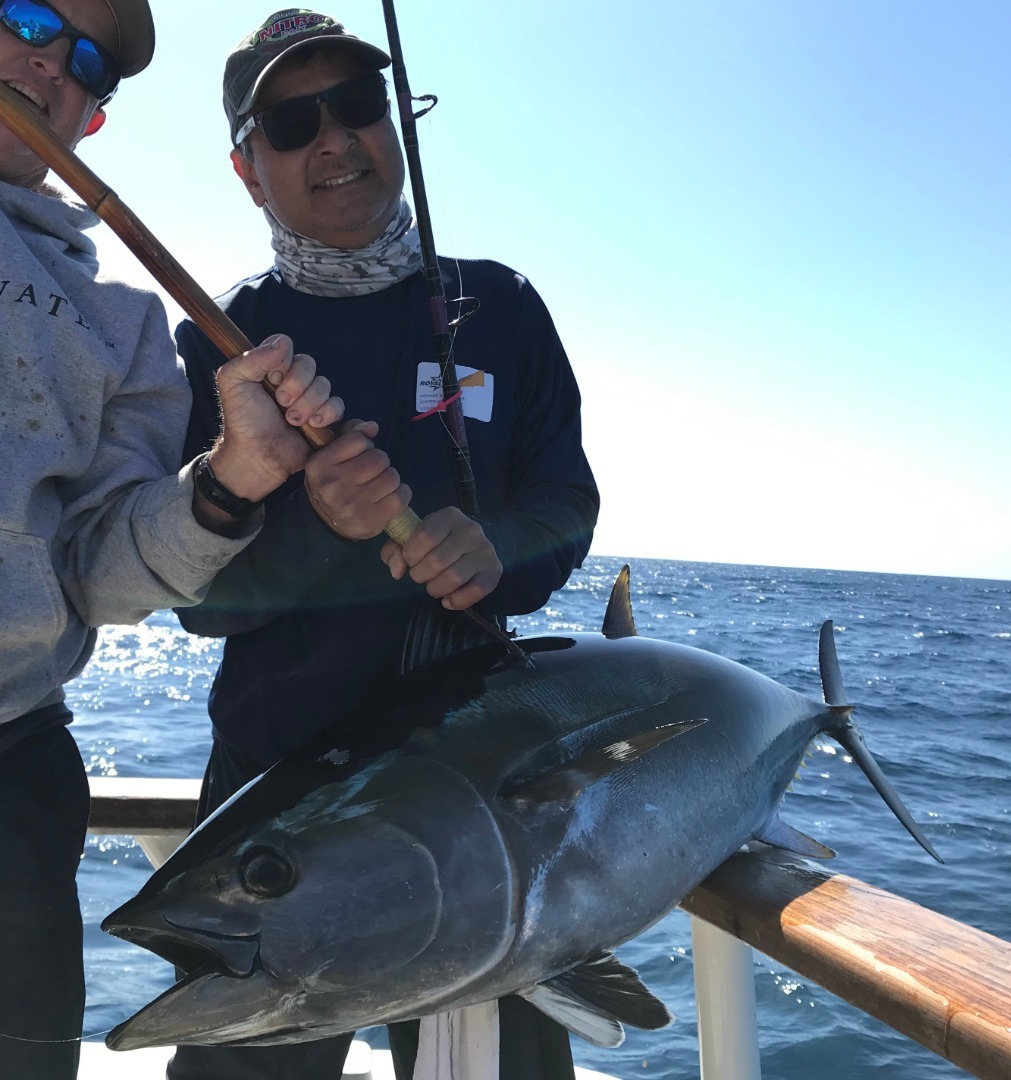 Offshore action!
6-19-2020
Tim Ekstrom

What a great day of fishing on the offshore grounds. Classic, old school style drift and quick hit action on 15 - 22 pound yellowfin and 25 - 35 pound bluefin tuna reminiscent of my days working in the local fleet for Eddie McEwen on the Pacific Queen. While there were a couple of ambushes by 50 -70 pound grade bluefin the overall size average allowed anglers to work the lighter, 25 - 30 pound outfits with great success. Capping off the day with a three hour drift steady "plunkin'" on nice grade bluefin the perfect ending note was struck. Between the epic visual with fired up bluefin crashing all around, perfect fishing weather, and a group of anglers wholly appreciative of the entire setting a good time was had by all. As an introduction to long range style fishing this Island Tackle sponsored 1.5 day accomplished our goals.
Many thanks to Island Tackle owner Sam De La Torre for all his efforts shoreside in support of all fishing. In addition to being a pillar of knowledge when it comes to gear and tackle Sam is an expert angler and, most importantly, a stellar individual. Our highest recommendation is enthusiastically offered when it comes to Sam and his guys up there at Island Tackle. Thank you again.
Today's image features long time Royal Star, "old school" veteran Howard Nakashioya with one of the bigger models in the mix today.