Fish Reports
From Royal Star Long-Range Sportfishing
Fish Report for 9-23-2020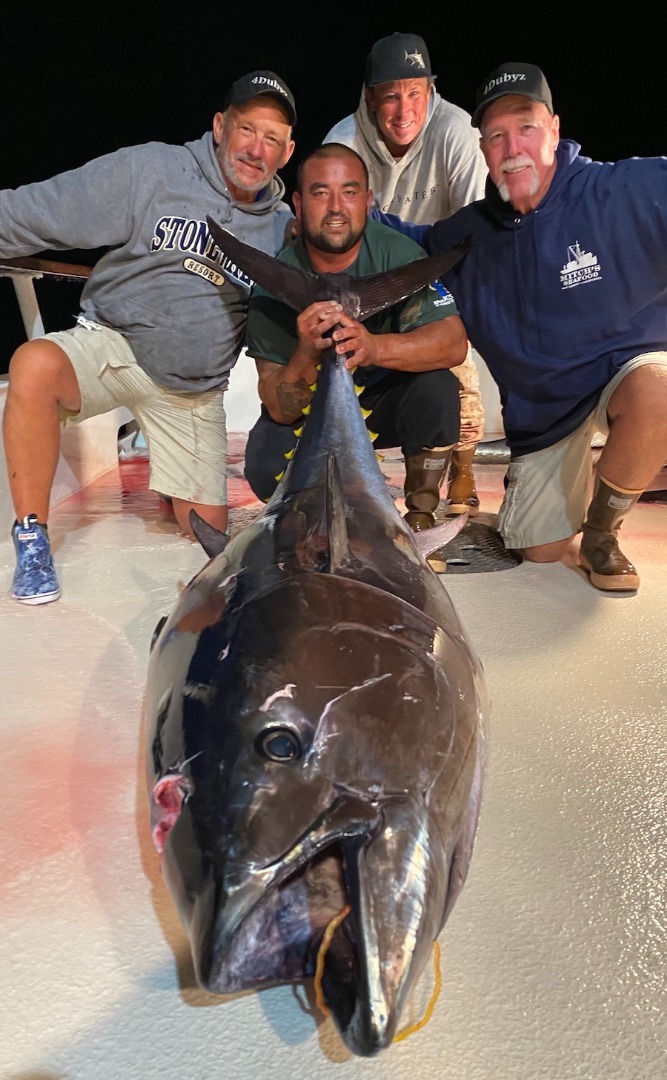 Show time
9-23-2020
Tim Ekstrom

We took a big swing and were richly rewarded. A banner day, and night, on 150 - 170 pound bluefin, with a good sprinkling of 50-70 pound yellowfin mixed in, affirmed the decision to work north two days prior. In fine weather the legendary "Rednecks" proved that regardless of which ocean they are fishing they get it done. On such days production ultimately boils down to horsepower - how much energy and brute force our anglers have versus their incredibly motivated opponents.
Especially in that night arena, when impossible feats are accomplished by frantic tunas, toiling anglers, and crewmen alike, the muscle and motivation comes full into play. Anyone approaching the challenge cavalier or complacent soon learns the hard way. It is not for the faint of heart; exactly how we prefer. This is the "Show" of west coast style tuna fishing. These are the occasions we live for.
Hitting our stride we look to extend the action to tomorrow and Friday fish gods and weather willing. For certain, consistent with this entire season, quantity of fish is not a concern. It is almost impossible to imagine how much bluefin and quality yellowfin tuna are currently in this 40 - 50 mile area. In my 38 years of fishing offshore in these waters I have never seen anything that compares. It is that good. Amazing is an understatement.
Enjoy today's image of this behemoth, 302, landed on the flat fall. Perfectly rigged gear yields perfects results. Hard to argue these…