Fish Reports
From Royal Star Long-Range Sportfishing
Fish Report for 10-9-2020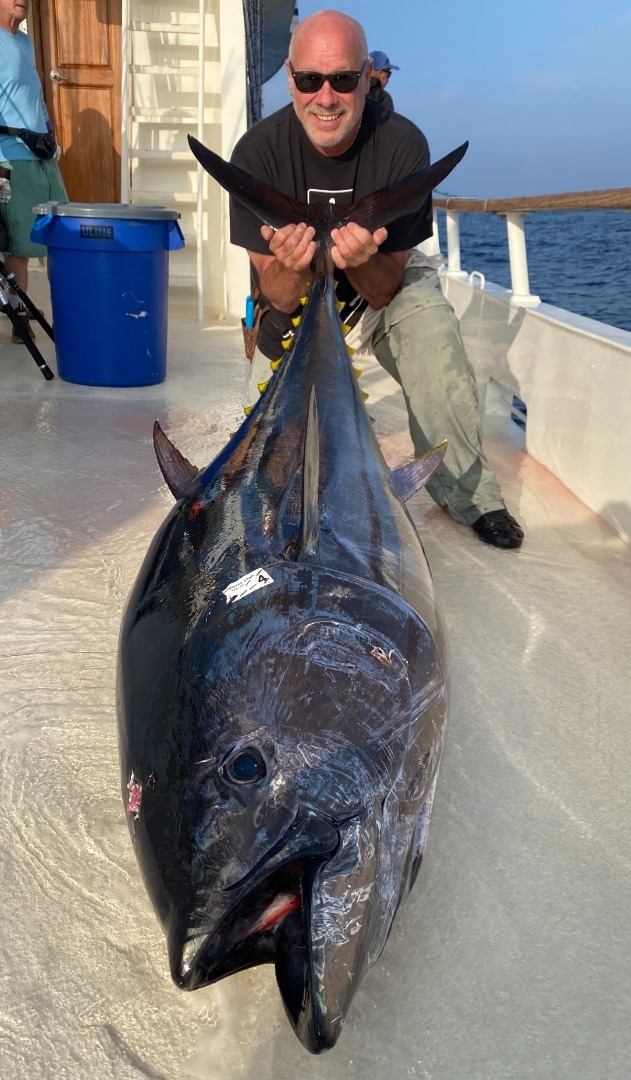 Bust
10-9-2020
Tim Ekstrom

Ending on a modest note the half hearted pursuit of tasty bottom grabbers became a full fledged slug fest when the tricky bastards pulled a no show. And while fishing fortune was clearly in our favor for surface fish on this run the bottom fish had our number. Defeated by them, but far from crushed, we threw in the towel in good spirits content with our burgeoning RSW tank hosting incredible jumbo bluefin, dorado, yellowtail, yellowfin, and plenty of coastal favorites.
The remainder of the day passed in a flash as gear was cleaned and chores were completed during a relatively smooth ride up the line. Tomorrow will see a satisfying offload and quick turn as we continue the march of 2020. A gigantic expression of gratitude to Larry Brown and his entire group, and to all Royal Star anglers this season, for your loyalty and confidence in our ability to provide safe passage during these unprecedented times. We and our crew are forever grateful for your support.
Speaking of loyalty and support two anglers featured today with their 238 pound bluefins have been fishing with us on Royal Star for too many seasons to count. Curtis Malone and Tom Lawrence have shared such incredible history with us on Royal Star. Always positive and appreciative of whatever we are able to produce Tom and Curtis are rightly featured today as long time Royal Star friends and master anglers. Thank you!