Fish Reports
From Royal Star Long-Range Sportfishing
Fish Report for 11-19-2020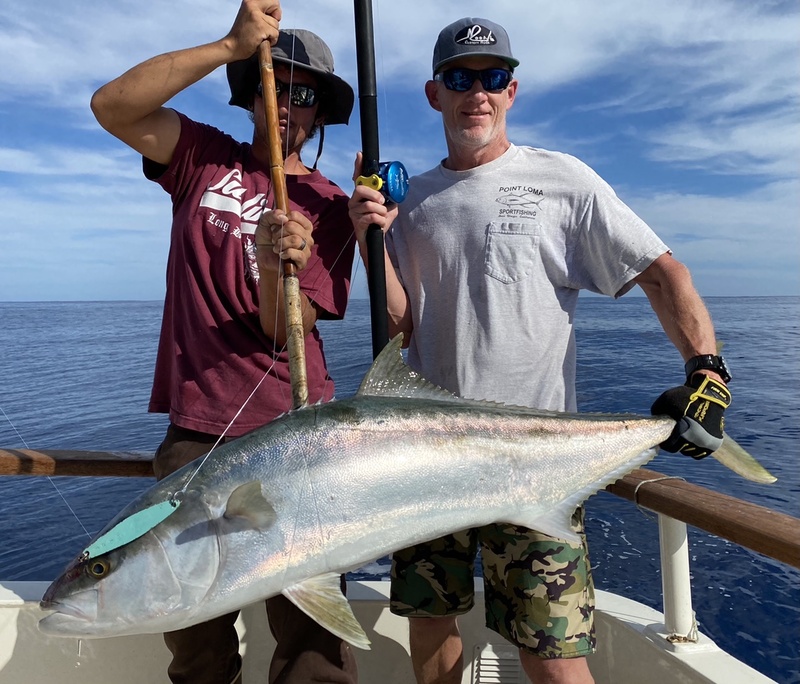 Fishin
11-19-2020
Tim Ekstrom

We got in on a lot of fishing today, a lot; catching not so much. In fact paltry would be a generous description. It was damn tough - no sign, no life in the traditional zones.

I will say that if one was a marlin masher the narrative would freight an entirely different tone. Striped marlin were available and abundant. But we didn't try for them having our fill from our time on the outside. Up, up, up now focusing our sights on wahoo and ridge variety. It is time.

Image of the day feature another long time Royal Star friend and extraordinary angler Jim Baker with a beautiful, Alijos grade yellowtail.