Fish Reports
From Royal Star Long-Range Sportfishing
Fish Report for 12-6-2020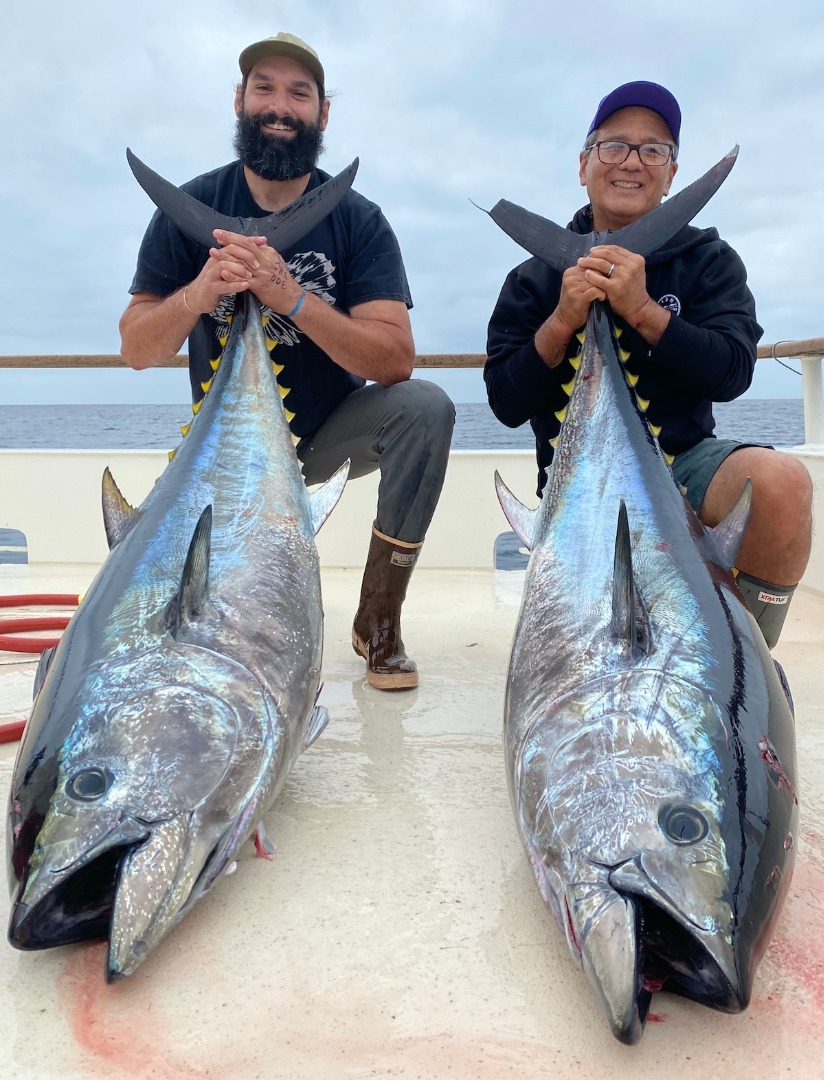 Bluefin South!!!
12-6-2020
Tim Ekstrom

What a day to be on the high seas then among the striking beauty of the Southern Baja coast. Magnificent clarity highlighted afternoon pastels crisply detailing a shoreline unchanged by time. One and all appreciated the easy passage of time sharing stories, rigging tackle, enjoying libations, and establishing a tone unique to every voyage. 
On the fishing front we have no production to report but noteworthy is the sign seen of bluefin tuna well south of the still productive zones west of San Diego; hundreds of miles south. As another indication of the incredible biomass of bluefin tuna that we have seen during the past five years what we and our colleague witnessed today affirms that they are following the familiar pattern now of moving back south of the border in the late fall/winter months. This sign also affirms that providing we have the ability to operate in the upcoming weeks and months there will be viable opportunities to target bluefin tuna offshore. 
We have several weekend voyages scheduled in early January and plan to add more God willing. These attractively priced mini long range voyages will focus foremost on bluefin offshore but will target coastal variety in the event that rough conditions prevail on the outside, or the tuna don't show. Give Tracy a call in the office if you are interested or book online.
Photo today features a grab from a few trips prior. Humboldt Lumberjacks CharterMaster Andrew Hampton and Royal Star veteran angler Glenn Itano take the honors with a pair of 150 pound class, beautiful bluefin tuna.