Fish Reports
From Royal Star Long-Range Sportfishing
Fish Report for 12-12-2020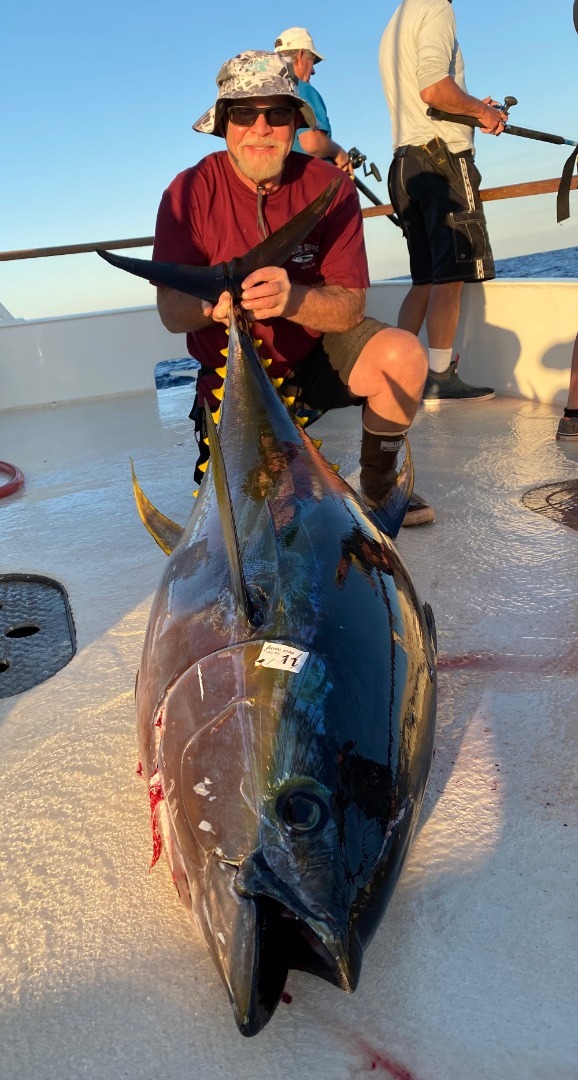 Day makers
12-12-2020
Tim Ekstrom

One heck of a show on big tuna throughout the day, including a mid afternoon, breathtaking detonation when the school of giants that had been on us chased a bait ball from under the boat and went to town while we gasped and wildly cheered them on. Maddeningly however we were able to drive the hook home in a measly handful converting on a mere two of the opportunities. The real saving grace was a bonus school of jumbo yellowtail that set up shop today providing a ton of hard pulling battles for those who chose to engage.
At a 40 - 45 pound average the yellowtail were bona fide bruisers that were among the healthiest I have ever seen. Broad shouldered and fat those fish are going to be superb on the table shared with friends and family for weeks to come. They weren't the giant yellowfin that we were hankering for but believe me we were more than grateful to every one that made the ultimate sacrifice on our behalf; day makers to be sure.
Packing it in at dark the beauty of this voyage was soon evident as a short, 75 mile ride to Cabo San Lucas positioned anglers for an easy disembarkation and quick flight home. The journey for Royal Star continues as Captain Brian Sims steps in for the three day ride up the line. Our scheduled ETA on Wednesday the 16th is 09:00 at Fisherman's Landing. I will keep the narrative updated with a few more voyage photos as the week unfolds.
Speaking of which todays image features Long time Long range veteran and insurance man extraordinaire Bob Dawson with his prize 186 landed two days prior.