Fish Reports
From Royal Star Long-Range Sportfishing
Fish Report for 12-16-2020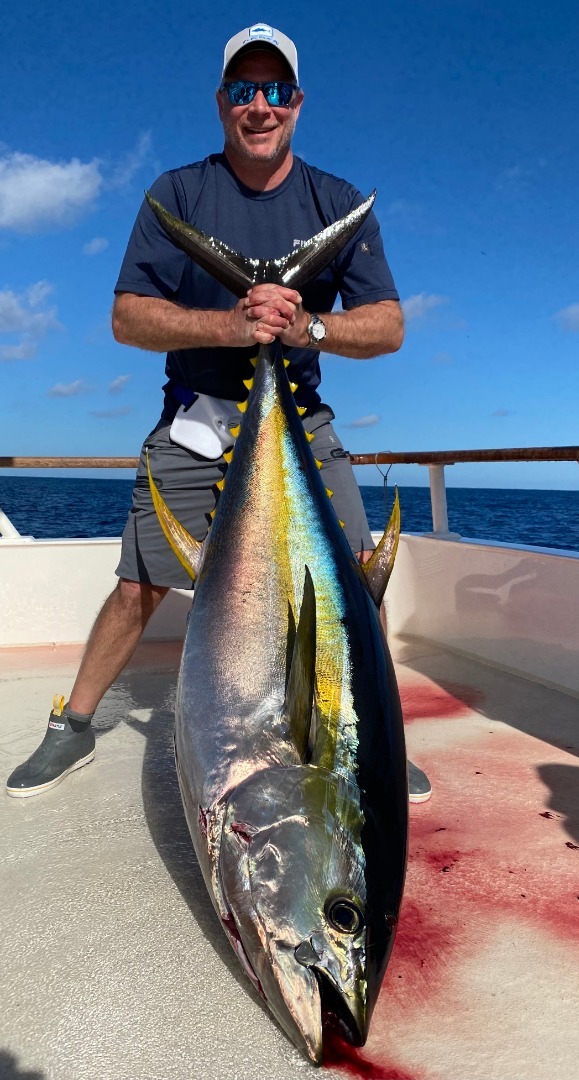 Bluefin specials
12-16-2020
Tim Ekstrom

And so ends the 2020 Royal Star fishing season. Filled with a complete range of beauty and challenge we could not be more grateful for the shared results. Amidst the media driven hysteria and terror of the Covid-19 nightmare we safely conducted our full schedule of voyages avoiding the dreaded virus for the duration. We assign full credit to our incredible Royal Star anglers, all of whom took the risk seriously, went to great lengths to protect themselves and their fellow anglers, and trusted in our ability to provide safe passage. Thank you all. Our appreciation and gratitude for your confidence in our vessel and crew can not be overstated.
The boys had a good run up the line bumping a jumping a little but overall making a good time of it. Now we shut down for a few days enjoying some time with family and friends before getting to work on the boat and focusing on a few weekend prime bluefin three day specials. Keeping a close eye on the weather and bluefin prospects it is our intention to schedule the mini long range voyages as long as anglers are interested. As of now the Friday January 1st - Monday January 4th three day is online with plenty of availability. Feel free to give Captain Brian Sims, Capt. Blake Wasano, or yours truly a call if you are interested in making one of the upcoming voyages. We are available to talk shop any time.
I will keep the narrative updated with pertinent info and a few photos as the season winds down. Today's images features Michigan angler and Royal Star veteran Mark Van Epps with his prize, 155 pound yellowfin he fooled with a well presented chunk during the last voyage.